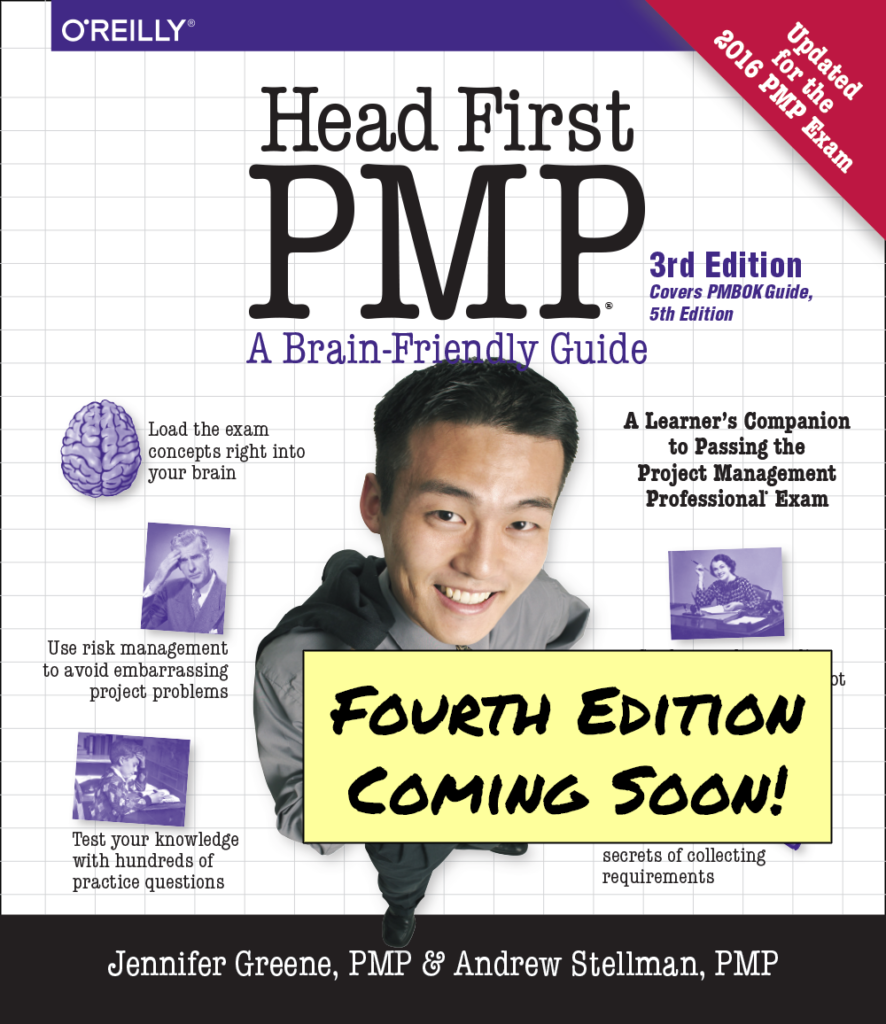 We're thrilled to announce that the 4th edition of our PMP preparation guide, Head First PMP, is in the final stretch of its production cycle. It will be released very soon! We just got the last of the proofs back from our (fantastic) proofreader, and it looks really good. We've gotten so many notes from readers asking about the release date, so we're especially happy to point out that the release page on the Amazon page for the 4th edition is accurate.
You can pre-order the book here: https://www.amazon.com/Head-First-PMP-4th-ed/dp/1492029645/
We're excited to finish this project and provide what we believe to be the most effective PMP preparation guide on the market. We've updated it to include all of the new material in the 6th edition of the PMBOK® Guide. But we've stuck the central idea behind every edition of the book, the idea that we think has made it so successful: that we teach you about project management in a way that also prepares you for the exam. We've continued our commitment to helping you learn, not cram, so you can become a better project manager while you prepare for certification.
Thanks again for your patience, and for your support over the years.